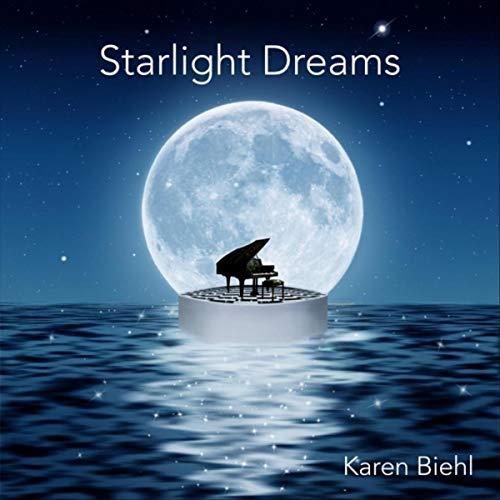 Relaxing and reflective piano music to stir your soul and awaken your dreams by Karen Biehl.


"Starlight Dreams" was named "Best Solo Piano Album 2018" by New Age Music Guide and was on their top ten list for 2018. Within weeks of its release in mid-November 2018, the album soared to the #2 spot on New Age Music Guide's Top 10 Chart for the month of November 2018, was #12 on One World Music Radio's Top 100 Chart for the month of December 2018 and was on Aural Awakenings' Top 25 Chart for the month of December 2018.

"Starlight Dreams by Karen Biehl has something that is wonderful, she is completely unique, when listening to the album one can feel a really powerful energy; a healing essence can be felt from its construction and while certain solo piano albums can sometimes come across as feeling a little too technical and cold, Starlight Dreams has a real warmth about its collection of sparkling compositions that is so very appealing." - Steve Sheppard (One World Music Radio)
Click here to hear samples of "Starlight Dreams"
Copyright 2019 Karen Biehl / Maestra Music